Gyms help us stay disciplined and committed to our personal goals. And, considering the fact that about 63.3% of people have a gym membership, we'd say it's working!
The only problem is, for the other nearly 40% of people, the high monthly costs of gym memberships could be keeping them away. What's worse, even those with memberships could be constantly losing the money invested if they get sick or miss a day at the gym.
The good news is that right here in Texas there are different ways in which people can take advantage of free gym memberships. So, if you're interested in getting a workout in for free, check out this guide on how to get gym memberships and workout for free.
What to Know About Gym Membership Costs
Before we jump into talking about how to reduce your gym membership costs to zero, let's take a second to talk about the costs in general.
Joining a gym usually costs you a monthly fee. That's one of the main reasons why your average citizen prefers to stay at home after work instead of going to a gym.
Normally the costs of a good gym ranges from $60 and $100. That's a lot more than some people might be willing to pay, which is why so many people are on the lookout for a free gym membership.
How to Sign Up for a Free Gym
Now that you know a bit more about the costs of a gym membership, you've got a good idea of why special gym programs that let you attend for free are such a great idea!
The good news is, we've got your back. Here are a few gyms with free passes or facilities that offer a free gym trial to help you meet your fitness goals.
1. Trophy Fitness
This gym is located in Dallas, Texas. It has three locations, so you can choose the one closest to your place of residence. The locations include Mockingbird, in the Center of town, and on the outskirts of Dallas.
Not only does it have a free trial for 7 days, but in each of its locations, it has free parking as well. That makes it even more affordable for you to get a workout in!
Your free trial includes access to any of the locations as well as access to unlimited classes. Since it only lasts for a week, you'll need to make the most of your membership before it's up!
2. 9Round
If you're a busy person who wants to see quick results in your body (six-pack, anyone?), 9Round would be the ideal choice.
This gym promises maximum results with as little as 30 minutes of kickboxing training! They offer tons of other great classes and machines that you can use too. Its other services include functional, interval, cardiovascular, and circuit training.
The best part about this gym, however, is that it offers a 7-day free trial. If that won't convince you to get in shape and start changing your life, we don't know what will!
This gym is located in more than 40 cities around the state of Texas, including Dallas, Houston, and many other locations. Plus, there are actually a few international locations scattered around South America. If you're a frequent traveler, this could be a good fit.
9Round offers a demanding fitness program that will take you far in a short time, getting the results you are waiting for. If you're wanting a free trial gym that delivers on its promises, this is the place to be.
3. Castle Hill Fitness
Not everyone wants to get into the CrossFit grind just to take advantage of special offers and deals at the gym. If you're looking for a more gentle gym routine, with more delicate options while still being demanding, Castle Hill has your back.
This gym offers physical recovery services, a spa, and gentle classes such as yoga and pilates. That makes it pretty easy to find a type of workout that helps you ease the kinks out of your muscles while still getting fit.
Castle Hill Fitness is located in Austin and has been providing training services since 2002. In other words, it's a pretty new gym!
Since it's so new, you'll get to enjoy brand-new equipment that works flawlessly. You can get a great workout in without worrying about the treadmill breaking down.
Your free trial includes unlimited classes, gym equipment, virtual classes, and a library of services. All you have to do is schedule a tour of the place and make an account!
4. Iron Vault Gym
Iron Fault Gym offers all the services you'd expect to find in a classic gym, including trainers, nutritional plans, and the use of machinery within the facilities.
This gym offers a free trial and additionally offers daily passes for just $10 or weekly for $25.
Although its free trial is a bit more limited than the other gyms (they offer a free one-day pass), it's still a good option to test out. And, when you do have to pay, the memberships are pretty affordable.
Take Control of Your Finances With a Free Gym
We'd love for free gym services to be something everyone could access so that they can take control of their health. And, with a free gym trial, you can!
If you're wanting another way to join a gym, you might want to consider taking out a Payday loan. That way you can get the cash you need to sign up for a local gym membership once your free trial ends.
Let nothing get in the way of your fitness goals! Apply for a loan today and get started taking control of your health.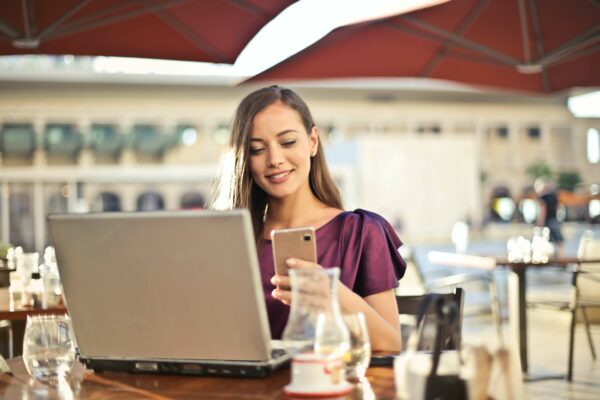 Life in East Texas ain't always cheap, but it's full of free stuff if you know where to look. With a little effort, you can find free food, furniture, and maybe even money. From Tyler to Texarkana, here's our guide to free stuff of every kind in East Texas. WHERE TO FIND FREE STUFF IN…
Read More