Life in East Texas ain't always cheap, but it's full of free stuff if you know where to look. With a little effort, you can find free food, furniture, and maybe even money. From Tyler to Texarkana, here's our guide to free stuff of every kind in East Texas.
WHERE TO FIND FREE STUFF IN EAST TEXAS
ONLINE MARKETPLACES LIKE CRAIGSLIST
Online directories like East Texas Craigslists and smartphone apps like LetGo, OfferUp, and Facebook Marketplace are full of free stuff from generous Texan families looking to free up some space. You can find furniture like couches and sofas, baby items including cribs and playpens, pets, and even free building materials like lumber and scrap metal available at no cost.
FREE STORAGE WITH U-HAUL
U-Haul recently announced that it is offering one month of free storage to college students. U-Haul has locations throughout East Texas including Longview, Tyler, Sulphur Springs, Mount Pleasant, and Texarkana, but the offer is only valid at participating locations. Contact your local affiliate for information.
FREE TV IN EAST TEXAS
A handful of entertainment providers have made television streaming services available to customers in East Texas free of charge!
Quibi is a new mobile-focused video streaming service focused on short-form content. To attract new subscribers, they're offering their service free of charge for 90 days. Download the app or visit the Quibi website to learn more about this offer.
Dying for some sports? NFL Game Pass is available to fans at no cost for a limited time. Texas football fans can watch past games and original content from the NFL without spending a dime.
HBO Now has made a variety of it's most popular shows and movies available absolutely free for a limited time. Customers can watch shows like The Wire, Silicon Valley, and The Sopranos without a subscription. Download the app or visit the website for more information.
FREE FOOD IN EAST TEXAS
Right now national restaurant chains are offering some free food to customers in East Texas and throughout the country. For example, Wendy's is offering a free Jr. Frosty with the purchase of every order. Wendy's has locations in Tyler, Longview, Texarkana, and even one location Sulphur Springs, so you shouldn't have to go far to get this deal. Olive Garden is offering free meals with the purchase of another, in a "buy one, take one to go" deal. They have locations in Tyler and Longview and you can find more information by contacting your local establishment or visiting their website.

Some other known chain restaurants that may offer free deals in East Texas include Subway, Denny's, Taco Bell, and McDonald's. To find the latest offers and promotions, it's recommended to check the restaurant's official website or social media pages. Additionally, some local restaurants and small businesses may offer free deals and promotions, so it's always worth checking with your favorite local spots as well.
If you find yourself in need, the East Texas Food Bank in Tyler, TX serves Texans facing food insecurity. Visit their website to find more information about available programs or to donate.
CAN YOU GET FREE MONEY IN EAST TEXAS?
Free stuff is great, but is it possible to get cold, hard cash? In some cases, the answer could be yes! Generous businesses and organizations in East Texas offer free resources including business grants and financial aid.
FINANCIAL RESOURCES
East Texas is a great place to start a new business. Small business development centers and non-profit organizations across the state offer support to business owners and entrepreneurs at little or no cost. In some cases "free money" in the form of grants could be up for grabs! Check out some of these resources to find grants and loans in East Texas: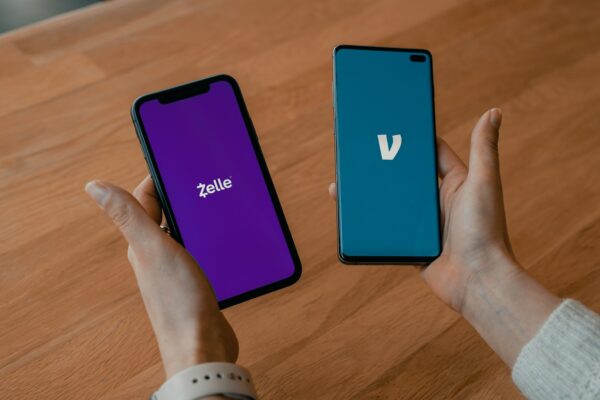 When you want to send or spend money, there are plenty of apps to do so. With 90 million Americans on board, these apps have become the preferred way of making payments. This is especially true with the younger generations. You'll often hear the youth say things like, "I'll Venmo you." You won't hear much of, "Do…
Read More