When you want to send or spend money, there are plenty of apps to do so. With 90 million Americans on board, these apps have become the preferred way of making payments. This is especially true with the younger generations.
You'll often hear the youth say things like, "I'll Venmo you." You won't hear much of, "Do you take a check?" these days.
With so many popular choices like Venmo, PayPal, Cash App, and Zelle, it is can be difficult to know what to look for. While similar, you will most likely keep coming back to a certain one. All come with their set of pros and cons, so choose wisely.
If you're unsure of which to choose, we're here to help. Our guide below breaks down the best money apps available. Keep reading to learn what's right for you.
What Is Venmo?
Venmo is an easy solution for paying friends and family back. If you know someone's Venmo handle, you can send them money from your account to theirs. The most convenient way to do so is with an iPhone or Android.
When it's time to split the bill, Venmo is a piece of cake too. It is a much more interactive social experience than its competitors with animated stickers, gifs, and emojis. This is all done peer-to-peer (p2p) for free.
You can even park your cash in Venmo and when it's time to send it to your bank account, you're free to do so. Keep in mind, that Venmo does charge for when you wish to transfer money to a credit card or instant cash out to a bank (1.75%).
If you don't want to pay a feed, you can transfer through the ACH network and it'll take roughly 3 business days.
You won't need to fuss about adding money if you prefer making a payment straight from your Venmo account. Just link a bank account and you're good to go.
Signing up with Venmo is a snap too. Note that you will need to verify your email address, phone number, and bank account.
You will be pleased to know that Venmo uses encryption to keep your account safe and secure. To add additional security layers, use multi-factor authentication and a PIN.
What Is PayPal?
When it comes to the best payment apps, PayPal is a household name for its speed and convenience. Having been around since 1998, it is the preferred digital wallet for many. To this day, it remains one of the best money apps out there.
Sign-up is simple too—just provide your name, email address, phone number, and banking information. You'll also receive a $5 reward after you spend $10 or more!
Send money from PayPal to anyone with a few taps on the screen. When you need to request money from someone you can send them to your PayPal.me address. If you're a freelancer or business person, you can track every invoice you send.
If by accident, you send money to the wrong person or the wrong amount, first reach out to the contact to ask for a refund. If you get no response, file an open dispute in PayPal's resolution center.
Spending money when you're out and about too is easy when you have a PayPal Cash Card. This links to your PayPal balance so you can always see how much is available via the PayPal app. Keep in mind, that there is a $3,000 daily spending limit and a $400 withdrawal limit daily.
Paypal Vs. Venmo: Which Is Better?
While Venmo is owned by PayPal, but Venmo has an entirely different look and feel for its app.
A couple of cons we found when testing out PayPal is that much like a bank they can freeze your account. Also, if you sign up with a business account, you'll be charged to receive payments.
While you'll find some similarities with Venmo, it is really up to the individual which platform they prefer. Try them both to see what works best for you and your needs.
What is Cash App?
As far are money apps go, Cash App has quickly gained popularity in recent memory, and for good reason.
If you've used Venmo before, you'll feel right at home when sending and receiving money. You won't find such a social component with Cash App though other than emojis.
Sending money with Cash App is quick and easy. All you'll need is someone's $Cashtag to send or receive money. Draw funds from your bank account or debit at zero cost. You can send up to $250 in a 7-day window and receive $1,000 in a 30-day window.
What is Zelle?
Most banks and credit unions rely on Zelle which gives users the ability to transfer money. These banks include Citi, Wells Fargo, Ally, Capital One, Cash, and Bank of America. The transfers happen within the same day and there are no fees included.
If your bank doesn't have Zelle, you can download the standalone app and link a debit card. Please note that you can only connect one bank to Zelle at this time. You will only be allowed to send up to $500.
Make sure you know who you're sending money to when using Zelle. You won't be able to cancel a payment if the recipient has a Zelle account. Rest assured, the Zelle app takes advantage of top-notch security with authentication and monitoring features.
Cash App vs. Zelle
Zelle is very accessible. On the other hand, Cash App has a handful of features you won't find on Zelle. In many ways, Cash App feels like a modern bank. You can even receive direct deposit via Cash App!
Cryptocurrency enthusiasts will love the fact that you can buy and sell bitcoin. Cash App is technically an exchange so you won't want to keep your bitcoin stored here. We recommend sending your bitcoin to a non-custodial wallet (where you have access to the private keys).
Cash App also offers you the ability to use "Cash boosts" at select stores and restaurants.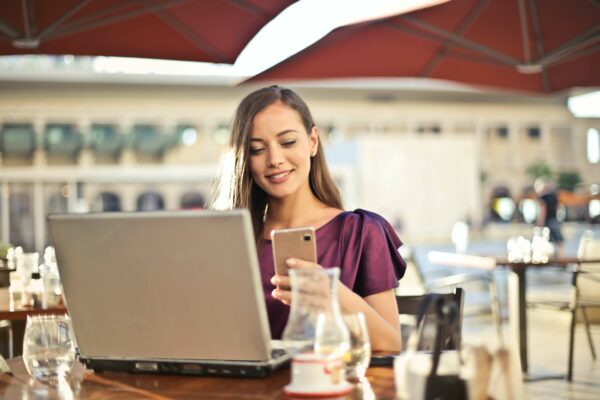 Life in East Texas ain't always cheap, but it's full of free stuff if you know where to look. With a little effort, you can find free food, furniture, and maybe even money. From Tyler to Texarkana, here's our guide to free stuff of every kind in East Texas. WHERE TO FIND FREE STUFF IN…
Read More