Movies are a great way to relax, unwind, and escape into another world for a few hours, but seeing a movie in the theaters can be expensive. In 2022, the average movie theater ticket is anywhere between $11-$14 per person. This is the price for a standard ticket with no matinee pricing or other discounts.
You've probably searched for "how to watch movies online for free" only to be met with questionable and potentially unsafe spam websites for free movies that only offer illegal downloads. So, how can you watch movies safely?
The answer is an online streaming service. Technically, not all of these streaming service movies are free. The idea is that you pay a monthly subscription service fee but you can access as many movies and TV shows that you want, instead of paying to rent or own each movie individually.
We'll explore what these streaming services offer, their costs, and how you can take advantage of the different streaming site options. Keep reading this guide for how to watch movies online for free, or almost free.
What Online Streaming Sites Are Available?
An online streaming site is a way to watch movies for free or nearly free. These services contain a vast library of free movies available in many different movie genres.
You can watch thousands of movies and TV shows from the comfort of your own home through your internet-connected devices like the Amazon Firestick, the Roku streaming device, smartphones, tablets, and even popular gaming consoles.
Netflix
Netflix was the first widely launched online streaming site in 1997. It revolutionized the streaming industry and set into motion the creation of several streaming services. In its early days, it was one of the best ways to watch movies online for free because it offered a free 30-day trial of its services.
While it no longer offers this free trial, Netflix is certain that you will want to pay the subscription fee outright to access its original content and hit movies only available on its platform. Their library of free movies and shows includes:
Stranger Things
Orange Is the New Black
The Adam Project
Red Notice
Bridgerton
Cobra Kai
Fuller House
This is just a partial list of some of the great programming you can find on Netflix with a catalog of over 3,600 movies and over 1,800 TV shows. Netflix continuously rotates new movies and TV shows onto its platform at the start of each month.
Although Netflix has increased its monthly subscription rate, it's still an affordable option. The standard definition plan is $9.99/month for 480p picture quality. This is fine if you don't have a hi-def TV.
At $9.99/month for 30-days, it's only $0.33/day to watch as many movies as you want. The standard subscription is $15.49/month for 1080p. The premium subscription is $19.99/month for 4K UHD quality.
If you pay $9.99 and watch 20 movies in a month, that's $0.50 per movie.
Disney+
Disney+ launched in November 2019. It is now the best place to find all of your favorite family-friendly classic Disney movies and shows and new original content only on the Disney+ streaming platform, including Pixar movies and Star Wars content.
With Disney's acquisition of the Marvel brand, it now also has all of the best Marvel movies and TV shows, along with a catalog of Disney+ Marvel original series.
Here are some of the big movie and TV series titles you can find on Disney+:
The Mandalorian
Dr. Strange and the Multiverse of Madness
Ms. Marvel
Turning Red
Loki the Series
Obi-Wan
Black Widow
Jungle Cruise
Disney+ is a steal at just $7.99/month. You can also pay the $79.99/year option which saves you over $15 or two months' worth in subscription costs as low as $6.66/month.
Hulu
The Hulu streaming platform offers a wide variety of original content and big movies and TV shows from major networks like ABC, NBC, CBS, Freeform, Fox, FX, and more. You can watch this content the day after it airs on regular TV thanks to Hulu's contract agreement with these networks. It has a variety of different movie genres.
Hulu is always updating its content so you can find great shows and new movies like:
The Orville
Solar Opposites
Death on the Nile
The King's Man
Deep Water
No Exit
The Princess
Hulu has both an ad-supported option for a cheaper monthly rate and a no-ad option to choose from. The ad-supported option is $6.99/month or a $69.99/year option that comes out to $5.83/month. The Hulu ad-free option is $12.99/month.
They offer a free 30-day trial for new subscribers.
HBO Max
HBO Max gives you access to great hit first-run movies, original HBO TV shows, and DC Universe content. HBO Max also offers the ability to see Warner Bros. first-run movies on their streaming platform just 45 days after their theatrical release. Here's a small sample of the HBO Max content.
The Batman
Euphoria
DC's Titans
House of the Dragon (Game of Thrones)
Peacemaker
Westworld
Barry
The Bob's Burgers Movie
If you already have an HBO subscription through your cable or satellite provider, there's no additional charge for HBO Max. You just sign in with your cable provider email and password and you can enjoy everything HBO Max has to offer. Otherwise, it is $14.99/month.
If you don't mind ads for a discounted rate, you can opt for the ad-supported HBO Max plan at $9.99/month.
Amazon Prime Video
Online retailer Amazon launched its own streaming platform in 2016. Not only can you find full seasons of your favorite TV shows and movies, Amazon is also producing its own original content. You can also rent or buy top movies to watch at home while they're still in the theater.
The Boys
Invincible
The Marvelous Mrs. Maisel
Reacher
The Wheel of Time
Jurassic World: Dominion
If you already have an Amazon Prime membership, Amazon Prime Video is already included in your Prime membership. If you don't have an Amazon Prime membership, you can subscribe to it separately for $8.99/month.
During Amazon's annual Prime Day Sales and Black Friday and Cyber Monday promotions, you can also find deals on Prime Memberships and Prime Video discounts on movies and subscriptions. Amazon also offers a free 30-day trial to new subscribers.
Paramount+
Paramount+ hosts a wealth of content from Paramount Studios and their affiliated networks like Comedy Central, MTV, Nickelodeon, BET, and CBS. Paramount+ also offers at-home movie streaming 45 days after a movie's initial theater release.
The Offer
Southpark the Streaming Wars
The Lost City
Sonic 2
A Paramount+ subscription costs $9.99/month. Or $99.99 annually, which saves you 16% off the monthly rate at just $8.33/month.
Peacock
Peacock is the home of NBC streaming content. They offer different movie genres and TV shows for kids and adults. Here's a small sampling of what they offer:
The Bad Guys
Downton Abbey: A New Era
The Northman
Ambulance
Cop Shop
Firestarter
Every Harry Potter movie
The ad-free version of Peacock is $9.99/month, but if you don't mind ads, you can stream Peacock for only $4.99/month.
A free ad-supported Peacock plan has limited TV show episode access for popular shows like The Office, but you can still access over 7,500 hours of content absolutely free. This is a great option for how to watch movies online for free and save some cash, especially if you live paycheck to paycheck.
How to Watch Movies Online for Free
If money's really tight, don't worry. There are a few hidden tricks for how to watch movies online for free. These online streaming sites are ad-supported and do not require a paid subscription, so you won't have to take out a loan to be entertained.
Crackle has a great library of free movies
Freevee (formerly IMDB TV) has original content and movies
PlutoTV has dedicated channels providing an array of free content
Tubi
Vudu
Roku Channel
Redbox Free Live TV
Hoopla is a streaming app that allows you to access certain content through your local library with no ads. You can access a library of free movies and all you need is a library card.
Smart and Quick Loan Options from Freddy's Fast Cash
Now that you know some of the best ways on how to watch movies online for free, or practically free, you can pick and choose the best options for your monthly entertainment budget.
Unplanned expenses are no fun and they can happen anytime. When you need money fast, turn to Freddy's Fast Cash, serving all of East Texas. You can apply in minutes and have the cash you need in hand even faster.
You can get up to a $3,000 same-day installment loan with no credit check to use for whatever you need.
Contact us today for more information on your loan options.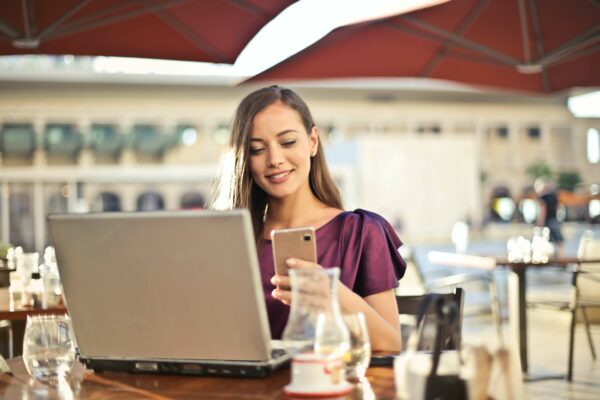 Life in East Texas ain't always cheap, but it's full of free stuff if you know where to look. With a little effort, you can find free food, furniture, and maybe even money. From Tyler to Texarkana, here's our guide to free stuff of every kind in East Texas. WHERE TO FIND FREE STUFF IN…
Read More