Time is of the essence. Sometimes getting stuff on time can save you from unforeseen and expected inconveniences. For instance, if you suddenly fall sick in the middle of the night, you may want the fastest place to get medicine. Maybe you had a busy day, forgot to make dinner plans, and have no groceries to prepare a dish. The fastest place to get dinner can come in handy for you and your loved ones. Whether you are a Texas resident or visiting, here are places where you can find products or services fast.
Fastest Place to Get a Passport
If you need a same-day passport in Texas, it is best to avoid the post office because you won't be able to get same-day passport processing. Local government offices offering passport services also have limitations, reducing their jurisdiction in handing out same-day passports. Regional governmental offices, however, provide a higher likelihood of getting same-day passports.
The regional passport agency in Dallas, TX, Fort Worth area is one of the fastest places to get a passport in Texas. The agency is in the Earle Cabell Federal Building. The official address is 1100 Commerce St, Suite 1120, Dallas, TX 75242. The office is usually open from 8 am to 3 pm from Monday to Thursday. On Friday, you can access their services from 9 am to 3 pm.
The passport agency serves travelers with urgent travel needs. You need to provide proof of an international travel reservation scheduled for within the first three weeks. People without the urgency to travel get their passports processed in eight business days. You can use the agency's USPS online appointment tool or call (844) 661 8730 to schedule an appointment.
The Fastest Place to Get Last-Minute Gifts
Last-minute shopping during the holidays is not a strange occurrence. Even the most strict of planners chase deadlines because life happens. There are several places where you can buy your gifts in the nick of time in Texas.
If you are in Austin, there are some locally-owned shops with amazing finds that you can purchase during your last-minute shopping. Blue Genie Art Bazaar at 6100 Airport Blvd is amongst the fastest places to get last-minute gifts. The shop is a hub for holiday presents, selling more than unique paintings. It also stocks spices, baby clothes, utensils, jewelry, home goods, and more. It remains open from Black Friday to Christmas eve at 6 pm.
You can also find unique quality gifts at Parts and Labour at 1704 S Congress Ave. The shop stocks candles, jewelry, clothes, cards, and posters from 80 local producers for your picking. If you are looking to gift someone a book, you could try BookPeople at 603 N Lamar Blvd.
If you are near Irving, TX, during the holidays and forgot to purchase gifts for your loved ones, you can try out the Las Colinas holiday market. The market opens at specific times during the Christmas holiday. It has seasonal sellers with holiday gifts and community activities to keep the festive mood alive.
The Fastest Places to Get Dinner
Texas is a large state with eateries that offer in-house dining, deliveries, and drive-ins. If you are short of time and want a nice place to enjoy your meal or have it at home, you can try the restaurants outlined here for fast services.
Gaido
If you are a fan of fine dining, you can enjoy your dinner at Gaido. The restaurant is in the Gulf of Mexico and serves delicious seafood meals.
Chili's
This restaurant is popular in the lone star state for its baby back ribs and chili. It also offers more options on the menu from shrimps to flavored chicken and alcoholic drinks to wash the food down. If you are looking for casual dining style and impeccable food, choose this restaurant.
Luling City Market
Witness the food preparation process as you wait in line and enjoy the searing of the meat before you get to test the food.
Snapka's Drive Inn
Found in Corpus Christi, TX, food gets delivered once you place an order for quick delivery.
Mary's Cafe
For a mouth-watering steak that is quickly served, Mary's Cafe is the go to spot for you.
The Fastest Place to Get Medicine
Technology has made accessing medical help easy. For most hospitals in Texas, you do not need to meet the physician physically. You can log into the hospital's site and book a video appointment if the issue does not require hospitalization. The same is true for over-the-counter medication. A search of drug stores in your location yields results for local stores selling medicine near you.
Common drug stores that operate into the night in Texas include:
Walgreens Trophy Club, TX – You can fill prescriptions online, order items for delivery, or store pick-ups in this pharmacy. All Walgreens drug stores provide similar services in Texas.
CVS Fort Worth, TX – This is an online drug store where you can refill your prescription or purchase over-the-counter medication online. It also closes at 11 pm giving room for late-night purchases. You can make in-store purchases and pick-ups or request delivery. Other CVS drug stores in the state provide similar services.
DFL Wellness Pharmacy Arlington, TX – Offers quick delivery for online purchased medication. Other DFL pharmacies provide similar services.
Kraege Drug Store Yorktown, TX – Provides delivery options, in-store purchases, and in-store delivery.
The Fastest Place to Get Cash
Freddy's Fast Cash is the fastest place to get cash in Texas if you are looking for some fast cash. The company offers installment loans for up to $3,000. Borrowers pay small amounts of the borrowed lump sum and interest over a period.
Borrowers can also get as much as $20,000 and use their car as collateral for a title loan. The company appraises the vehicle fast before approving the loan. There is an option for no credit check loans, which depends on the borrowers existing financial status, not their credit score.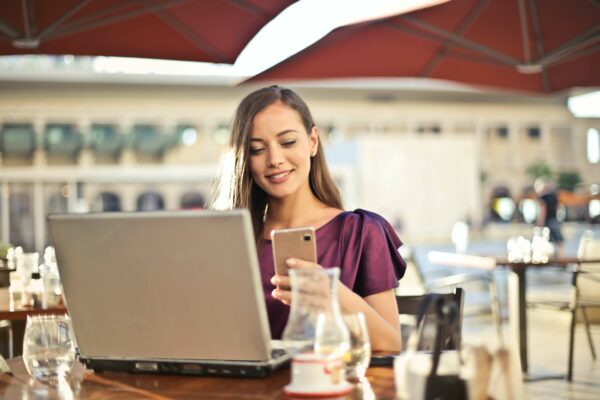 Life in East Texas ain't always cheap, but it's full of free stuff if you know where to look. With a little effort, you can find free food, furniture, and maybe even money. From Tyler to Texarkana, here's our guide to free stuff of every kind in East Texas. WHERE TO FIND FREE STUFF IN…
Read More