Emergency loans can provide relief when you are confronted with unexpected costs and need cash fast.

Freddy's Fast Cash understands that life happens to everyone. When your car breaks down or the air conditioning in your home is on the fritz it can cost hundreds or thousands of dollars to pay for repairs. If you're like most people, you probably don't have as much cash saved away as you would like and that can leave you in a tough situation. This situation can be even worse for Texans with bad credit. An Installment Loan from Freddy's Fast Cash can provide immediate cash relief.
Installment Loans in Tyler, TX >>>
Fast Cash Loans Offer Money For Emergencies
Short term "payday" loans offer immediate cash when you are faced with emergency expenses before pay day. An Installment Loan from Freddy's Fast Cash can provide you with up to $3000 in cash to cover your bills, put food on the table, or resolve an urgent situation. An Installment Loan allows you to pay back your loan with periodic payments over the course of time. Each payment pays down your principal balance, reduces what you owe, and can give you more time to pay off what you owe. The friendly team of financial professionals at Freddy's Fast Cash can work with you to understand your situation and create a loan that fits your needs.
Getting A Loan in Tyler, TX With Bad Credit
Traditional lenders may not even consider lending money to Texans with a bad credit score. However, Freddy's Fast Cash makes personalized lending decisions based on your current financial situation, not your credit score. Here's what you need to get approved for an emergency loan from Freddy Fast Cash:
Open and Active Checking Account
90 day Bank Activity print out with Direct Deposit or 180 day Bank Activity print out with non Direct Deposit.
Debit Card
Driver's License or State Issued I.D. Card
Social Security
Understanding the Cost and Benefits of Your Payday Loan
Emergency loans offer the benefit of quick cash in situations where it may otherwise be difficult to meet your expenses, but it's important to understand the cost of your loan. Speak to the friendly professionals at Freddy's Fast Cash to better understand the exact terms, interest rates, and costs associated with an Installment Loan for emergencies. You can find examples of our loans on our Rates And Licenses page with clear and detailed information. You should never take out a loan without complete information and a plan to pay back your loan.
Need Cash Fast? Apply Now.
Freddy has your back with quick cash loans. Call 833-FREDDY-1 or apply for a Freddy's Fast Cash loan and pick up your money at one of our convenient East Texas locations!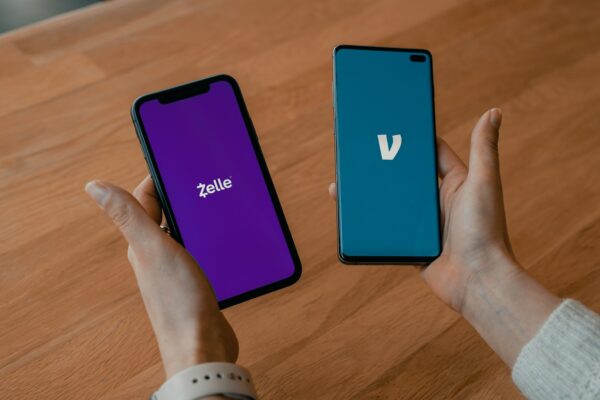 When you want to send or spend money, there are plenty of apps to do so. With 90 million Americans on board, these apps have become the preferred way of making payments. This is especially true with the younger generations. You'll often hear the youth say things like, "I'll Venmo you." You won't hear much of, "Do…
Read More