Freddy's Fast Cash offers payday loans and more to borrowers in Sulphur Springs, TX!
Freddy's Fast Cash is proud to be part of the East Texas community we serve. Our local office right here in Sulphur Springs makes it easy for people who find themselves in a bind to get the cash they need without all of the hassles. Freddy understands that unexpected financial situations are stressful enough without a long drive or an invasive credit check. You should consider your options carefully before pursuing a loan, but if you find yourself in need of cash a same-day installment loan or title loan from Freddy's Fast Cash can help.
Where To Get A Loan With No Credit Check in Sulphur Springs
Freddy's Fast Cash is centrally located on Gilmer St. in the heart of Sulphur Springs, less than a mile down the road from Celebration Plaza and the Hopkins County Courthouse. Our local lending team offers multiple types of fast cash loans to meet your personalized needs in an emergency. Installment loans allow borrowers searching for a payday loan to get cash-in-hand right away and pay back what they owe in smaller amounts over time. Title loans allow borrowers in Sulphur Springs to get cash with a clear title vehicle.
Installment Loans in Sulphur Springs, TX
Our Sulphur Springs branch provides convenient installment loans for up to $3000 in cash to cover your expenses during urgent financial situations. With an installment loan you can pay back what you owe with periodic payments over the course of time. Each payment pays down your principal balance, reduces what you owe, and gives you more time to pay off what you owe. Our friendly Sulphur Springs team can work with you to understand your situation and create a loan with a payment structure that fits your needs. Here's what you need to get approved for a fast cash installment loan from Freddy Fast Cash:
Open and Active Checking Account
90 day Bank Activity print out with Direct Deposit or 180 day Bank Activity print out with non Direct Deposit.
Debit Card
Driver's License or State Issued I.D. Card
Social Security
Applying For An Installment Loan >>>
Title Loans in Sulphur Springs, TX
Our Sulphur Springs location can provide up to $20,000 in cash to borrowers with a car title that is free and clear. Title loans provide access up to $20,000 in same-day fast cash with no credit check. The Freddy's Fast Cash team can appraise your vehicle and approve your loan based on it's value. Title Loans from Freddy's Fast Cash do not involve a credit check. To get approved for a Title Loan from our Sulphur Springs location you will need to bring:
Clear Auto Title
Current Utility Bill
Current Pay Stub
Driver's License or State Issued I.D. Card
Social Security Card
Researching The Costs And Terms Of Your Loan
A loan from Freddy's Fast Cash can provide the money you need to meet your expenses, but it's important to research the cost and terms of a loan before proceeding. Speak to the friendly team at Freddy's Fast Cash in Sulphur Springs to better understand the exact terms, interest rates, and costs associated with your loan. We provide examples of our loans on our Rates And Licenses page with clear and detailed information. You should never take out a loan without complete information and a realistic plan to pay back what you will owe.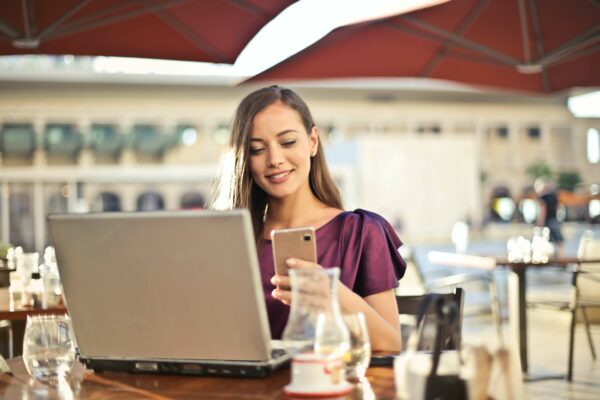 Life in East Texas ain't always cheap, but it's full of free stuff if you know where to look. With a little effort, you can find free food, furniture, and maybe even money. From Tyler to Texarkana, here's our guide to free stuff of every kind in East Texas. WHERE TO FIND FREE STUFF IN…
Read More