With summer comes barbecues, fireworks, festivals…and no school. When trying to plan a summer for the whole family to keep everyone entertained, things can quickly add up. What you may not have known is that there are a lot of free events and activities that are available to you and your family this summer in East Texas. If you need to get a jump on your July 4th plans or want to get your heart racing with a dragon boat race, we have the details you need. While summer is approaching fast, some events and festivals are still figuring out their dates and activities so be sure to check back for an updated list as the summer events and Fourth of July celebrations roll in.
THINGS TO DO FOR JULY 4TH & SUMMER IN TYLER, TX
If you are looking for fun things to do this summer with the family or even want to get a jump start on your Fourth of July planning, Tyler, TX offers a variety of fun events the whole family will enjoy.
2022 CITY OF TYLER, TX ANNUAL FOURTH OF JULY FIREWORKS CELEBRATION
Date TBD | Located at Lindsey Park | 12557 Spur 364 West Tyler, TX
Every year the City of Tyler, TX puts on an amazing display of fireworks in Lindsey Park to celebrate the Fourth of July. Open to anyone and everyone, visitors can take part in a variety of family fun activities, enjoy some delicious food, and settle down for a spectacular evening show. More details to come on this year's event.
MOVIES IN THE PARK
Friday Nights (Weather Permitting) Date TBD | Located in Bergfeld Park | 1510 S. College Ave. Tyler, TX
If you like the vibe of an outdoor theater, be sure to check out the movies that will be showing in Bergfeld Park. Guests can enjoy popular movies for a variety of ages. For more information regarding upcoming shows, call the Special Events Supervisor at (903) 531-1214 or check the Parks Event Calendar.
THINGS TO DO FOR JULY 4TH & SUMMER IN LONGVIEW, TX
Longview puts on more than one great show for friends and family looking for a distraction from the summer heat. Check out these two annual events that you won't see just anywhere. Calling all hot air balloon and fireworks lovers!
GREAT TEXAS BALLOON RACE
June 17 – 19, 2022 | FM 349 & Jerry Lucy Drive Longview, TX 75603
The annual Great Texas Balloon Race is back for another year of fun and one of a kind excitement. This weekend-long event features live concerts, arts and crafts, illuminated balloon displays, and a kids' playground. Children under 12 are free and on Sunday the event is free for everyone. Visit the Great Texas Balloon Race site for more information.
CITY OF LONGVIEW'S ANNUAL FIREWORKS AND FREEDOM CELEBRATION
Monday July 4, 2022 Concert at 6:30 p.m. and Fireworks at 9:30 p.m. | Longview Convention Complex | 100 Grand Blvd, Longview, TX 75604
Take advantage of a FREE concert and fireworks display at Longview's Annual Fireworks and Freedom Celebration. Visitors will benefit from free parking, a free concert, and a free firework show. This year's concert will be performed by Drake White and Hayden McBride. Food and beverages will be available for purchase from a variety of vendors on site.
THINGS TO DO FOR JULY 4TH & SUMMER IN TEXARKANA, TX
While the 4th of July celebrations in Texarkana are still in the planning stages, there are expected to be a variety of events families can enjoy before, during, and even after July 4. In the meantime check out the Dragon Boat Race Festival for a new and fun way to appreciate boat racing.
TEXARKANA DRAGON BOAT RACE FESTIVAL
Saturday, June 11 Events Start at 9 a.m. | New Bringle Park | 7602 Bringle Lake Rd, Texarkana, TX 75503
Come out for an exciting race of dragons on water! The annual Texarkana Dragon Boat Race Festival has quickly become a popular event for friends and family to take part in as they cheer on their favorite dragon boat. You can watch the races, shop vendor booths, listen to live music, and eat delicious foods from a variety of food trucks, all while supporting HandsOn Texarkana.
THINGS TO DO FOR JULY 4TH & SUMMER IN PARIS, TX
TOUR DE PARIS
July 16th Race Starts at 8 a.m. | Packet Pickup & After Ride Activities Held at Love Civic Center | 2025 S. Collegiate St Paris, TX
Whether you are an avid cyclist or like to sit back and enjoy the race, the Tour de Pari Bicycle Race is one of the biggest bicycle events in Texas. It's free to watch but if you would like to participate it will require a small fee depending on when you sign up. If you want to race, you will be able to choose your distance and your trail from 6 available race options. Pancakes, burgers, and more will be available to cyclists, friends, and family. If you'd like to participate in the race, online registration is available until noon on July 15.
PARIS BALLOON & MUSIC FESTIVAL
Evening Festival September 9th and 10th, Hot Air Balloon Launches September 11th and 12th | Lamar County Fairgrounds | 570 E Center St, Paris, TX 75460
The Paris Balloon & Music Festival provides a variety of activities both day and night. Come out in the morning to watch the hot air balloons take flight and be sure to admire them as they light up the sky at night. During the evening festival you can enjoy live music, purchase some local crafts, and get a bite to eat from a variety of flavorful food trucks.
HAPPY SUMMER FROM FREDDY'S FAST CASH
While there are still some summer events and 4th of July celebrations still in the planning phases, this list of free summer events and 4th of July celebrations in East Texas is a great start to your summer planning. As summer gets closer more and more events and festivals will finalize their dates so be sure to check back to see what new and exciting summer activities and 4th of July celebrations are coming your way! Happy Summer from Freddy's Fast Cash!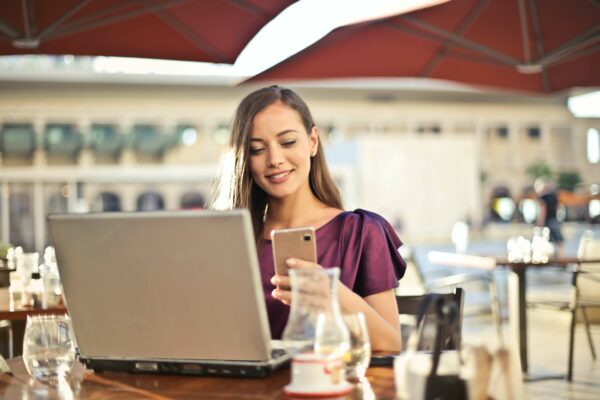 Life in East Texas ain't always cheap, but it's full of free stuff if you know where to look. With a little effort, you can find free food, furniture, and maybe even money. From Tyler to Texarkana, here's our guide to free stuff of every kind in East Texas. WHERE TO FIND FREE STUFF IN…
Read More