Gift cards can be a great gift to receive if you get a gift card to a place you actually want to shop from.They can however also be something you just want to turn into cash as quickly as possible. Luckily, this isn't all that hard to do safely, legally and fairly quickly if you're willing to take a few extra steps and in some cases don't mind losing out on a bit of a gift card's face value.
Let's take a closer look at two methods that work for many gift cards, using Venmo and Paypal, two of the biggest payment services platforms in North America today. It's worth noting here that there are actually a number of sites that let you sell off unwanted gift cards at a discount. We're going to focus this post on those that work with Paypal and Venmo though. If this interests you, then read on.
How to Get Cash From PayPal
PayPal is useful for letting you exchange unwanted gift cards directly into digital cash that can be added to your PayPal balance for a quick transfer as spendable money in your bank account. In the case of this giant global payments processor, the main option for gift card to cash conversions is with a platform called CardCash.
The process for converting your card to cash is quite simple through PayPal and any funds you receive should be available in your balance within a day or less. PayPal also offers the added bonus of letting you convert as many gift cards as you like into a cash balance in one go.
Be aware though, that the rates per card exchange value can vary depending on the card source and how much demand there is for that type of retailer. For example, Amazon or iTunes gift cards tend to be more in demand than others from lesser known or less widely available sources.
To convert a gift card into cash for transfer to your PayPal balance, you need to take the following essential steps:
1. Visit the CardCash website or go to the Google Play store on your Android phone and download the CardCash app. CardCash is also available through the App Store for iPhone users.
2. Once you've set up your CardCash account, you can enter the merchant's name, the balance of your gift card and then click "Get Offer". If an offer is available (this might depend on the demand for your gift card type), you'll see how much you're being offered as a transferrable PayPal balance that you'll receive in exchange.
3. If you like the offer, you can click "Continue". If you're not in a hurry, you can look for another offer as well. Better ones might be available.
4. By clicking "Continue" for an exchange of gift card to PayPal funds, you'll be asked to enter your card's PIN and gift card number and then simply have to click "Connect with PayPal".
5. Once you've clicked the "Connect with PayPal" option, you'll be prompted to log into your PayPal account where you'll fill in the required fields for the transaction and process the exchange. With this done, your PayPal balance should reflect the exchange funds of the offer for your gift card.
Once the above is done, you can also go through the whole process again by clicking "Add Card" for additional gift cards. To actually have cash in your bank account or hands from your gift card exchange, you then also need to transfer your funds out of your PayPal balance.
The above option for converting gift cards to cash through CardCash is endorsed by PayPal itself, so it's your safest option for obtaining money in a way that avoids problems with PayPal's terms of service.
If you're willing to experiment with other options though, websites like Raise.com and GiftCash.com also let you make offers on the price you'd like to sell your cards for and have any willing buyers send you funds directly to your PayPal balance. They also offer direct deposit options.
How to Get Cash From Venmo
When it comes to converting gift cards into cash through Venmo, the process is less formal than with PayPal, and also possibly less prone to possible problems with the payment processing platform. However, if you're using Venmo for gift card cash conversions, your options are a bit more limited in certain ways. Here's why.
Amazon and Other Retailer Gift Cards
First of all, with the Venmo method, it is possible to simply put your gift cards up for sale on open digital marketplaces like the Facebook Marketplace or Craigslist and list Venmo as your preferred payment method.
With this technique, you can simply post a card for sale through one of these third party sites, find a buyer who likes your offer and then have them send you funds directly from their Venmo account to your Venmo account in exchange for access to the gift card.
Obviously, to attract buyers, you'll have to sell your card at a discount to its face value, and there is always a danger of not getting interested buyers or of being the victim of minor fraud through untrusted individuals outside the protection of a major platform's transaction system.
Visa, Mastercard, American Express and Discover Gift Cards
Venmo isn't very practical for exchanging retailer gift cards such as Walmart, Target, iTunes or Amazon cards into cash and then transferring the funds to your cash balance on Venmo. Unlike PayPal, it also can't normally be used as a transfer option inside platforms like CardCash and the others mentioned above in our PayPal section.
However, where Venmo does work rapidly and well is with cash balance gift cards from major credit card companies. Because of this, if you happen to receive a debit gift card or prepaid bank card with a balance from any of the major credit card companies like Visa, Matercard or American Express, you can simply open your Venmo account, add the gift card to its settings just as you'd add a regular debit, credit or prepaid card and then simply transfer the funds to your own or any other bank account.
In some cases, you might need to transfer the funds from the prepaid gift card to someone else's Venmo account first and have them transfer those funds back to you. For this option, pick someone you do trust, such as a family member or close friend.
More Money Saving Options
Finding fast cash when it's suddenly urgent is something almost everyone has to deal with from time to time. Fortunately, there are numerous clever hacks, tricks and tips for covering your needs in a pinch or learning to save enough to always have a bit put aside. Freddy's Fast Cash blog is full of serious advice for sprucing up your finances by earning extra income, saving more money or simply changing your spending habits.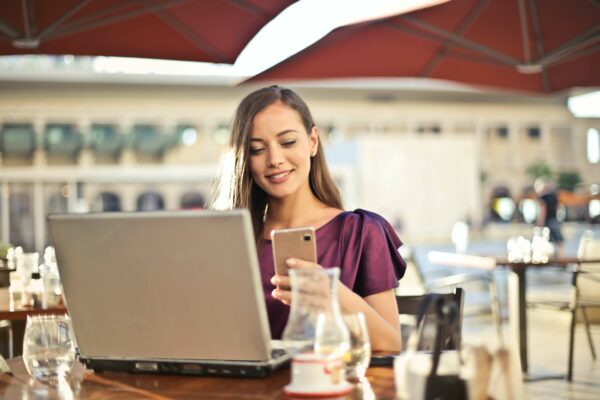 Life in East Texas ain't always cheap, but it's full of free stuff if you know where to look. With a little effort, you can find free food, furniture, and maybe even money. From Tyler to Texarkana, here's our guide to free stuff of every kind in East Texas. WHERE TO FIND FREE STUFF IN…
Read More