Your credit score isn't a reflection of who you are and bad credit shouldn't prevent you from accessing the cash you need. Unfortunate circumstances like medical bills or a divorce can make it impossible to keep up with the bills and wreak havoc on your credit score. Most traditional lenders rely on a credit score to gauge your creditworthiness, so it can be hard to get the cash you need with bad credit. Freddy's Fast Cash works to provide borrowers in Tyler, TX with bad credit access to fast cash when they need it.
Installment Loans in Tyler, TX >>>
What Is Considered A Bad Credit Score?
Credit scores range from 300 to 850. Typically, a FICO score below 600 is considered a "bad" credit score. However, this doesn't account for the extenuating circumstances that caused the credit score to slip and many Texans find themselves burdened with a bad credit score long after their fortunes have improved. Factors other than your credit score can affect your ability to get a loan. Traditional lenders may also deny you for credit factors like a poor debt-to-income ratio or a negative repayment history.
Can I Get A Loan With A Bad Credit Score?
Freddy understands that your credit score doesn't always reflect your current circumstances. We're willing to work with you to provide the money you need based on your current financial situation. For this reason, Installment Loans from Freddy's Fast Cash aren't based on your credit score. You can get approved for a loan in Tyler (or any of our East Texas locations) with no credit check. Freddy's Fast Cash will discuss your current financial situation and work to approve you for a loan with an interest rate and terms of repayment that works for you.
Bad Credit Loans in Tyler, TX
Freddy's Fast Cash offers installment loans up to $3000 at our branch in Tyler or any of our East Texas locations. Get approved without a hassle. Here's what you need to get approved for an emergency loan from Freddy Fast Cash:
Open and Active Checking Account
90 day Bank Activity print out with Direct Deposit or 180 day Bank Activity print out with non Direct Deposit.
Debit Card
Driver's License or State Issued I.D. Card
Social Security
Understanding The Pros And Cons Of Your Loan
Borrowers should always avoid borrowing more than that is necessary and should create a plan to pay off loans quickly. Installment loans do provide quick cash to borrowers with bad credit, but it's vital to understand the tradeoffs involved in a bad credit loan. Speak to the friendly professionals at Freddy's Fast Cash in Tyler, TX to better understand the exact terms, interest rates, and costs associated with an Installment Loan for borrowers with bad credit. You can find examples of our loans on our Rates And Licenses page with clear and detailed information. You should never take out a loan without complete information and a plan to pay back your loan.
Need Cash Fast? Apply Now.
Freddy has your back with quick cash loans. Call 833-FREDDY-1 or apply for a Freddy's Fast Cash loan and pick up your money at one of our convenient East Texas locations!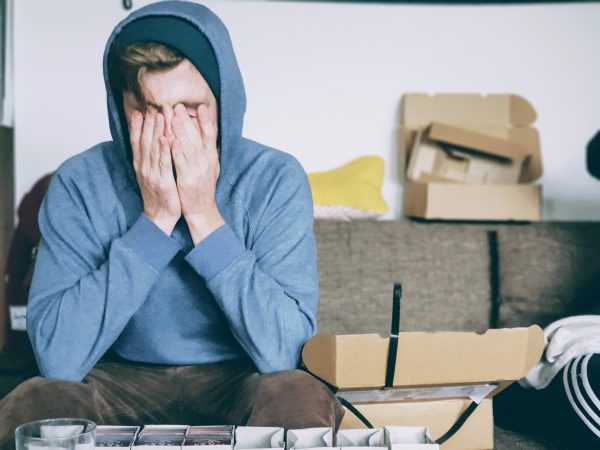 There are options available when you need cash immediately to help meet unexpected challenges. Freddy's Fast Cash can offer you some of those options and we make it as easy as possible to get you the cash you need right away.
Read More