Living with a bad credit score can feel like carrying a heavy weight. Bad credit makes it difficult to obtain financing for a car, house, or personal loan and many borrowers in East Texas feel shame or embarrassment about their credit score or financial situation. Loans with the best rates and terms are reserved for borrowers with the highest credit scores, but it is possible to get a loan with a credit score below 600!

How Your Credit Score Affects Loan Approval
Your credit score is a three-digit number used by lenders to measure your worthiness for a loan. Higher scores qualify you for bigger, better loans with more favorable rates. Likewise, having a bad credit score may result in choosing between smaller loans with higher interest rates. Each creditor chooses for themselves what defines a "good" or "bad" credit score, but a credit score above 700 is often considered to be a good one while borrowers will find that a credit score below 600 limits their options. It can be frustrating to have a credit score below 600, because it impedes your ability to get the money you need. However, you can get approved for some types of loans with a credit score below 600.
Loans for Credit Scores Below 600
Credit Cards
Borrowers with credit scores below 600 may still qualify for credit cards. In fact, some credit cards are designed to cater to borrowers with bad credit. Large retailers and gas station chains, in partnership with various lenders, often offer credit cards with less-restrictive approval requirements. These types of credit cards often have lower balance limits and higher annual interest rates than other credit cards. Be careful about using credit cards for cash advances. Although it is possible to withdraw cash using a credit card, the interest rate charged on cash advances is often exorbitant and the total amount of money available may be less than the available balance on the card.

Bad Credit Loans
Although it may take more effort to find them, loans are available for borrowers with credit scores below 600. In most cases the interest rate of these loans will be higher than loans for borrowers with the best credit scores. This is because lenders perceive borrowers with credits scores below 600 to be riskier to loan to.
Payday Loans
Short-terms personal loans can provide immediate cash for emergencies to Texans with bad credit, but the interest rates and fees involved will cost significantly more than a traditional loan. In most cases, it is possible to get a payday loan with no credit check and your credit score will not be a factor. Unlike traditional sources, payday lenders make approval decisions in house based on factors such as your income and current financial situation. They are not required to use your credit score to make approval decisions.

Installment Loans For Bad Credit In East Texas
An installment loan is an agreement to pay back a cash loan over time with a set number of periodic payments. Installment loans allow borrowers to access a lump sum up front in exchange for small payments over the course of time.
Installment Loans from Freddy's Fast Cash can provide borrowers in East Texas with up to $3000 in cash to cover their bills, buy groceries, or to resolve an urgent financial situation. With an Installment Loan borrowers can pay back their loan with periodic payments over the course of time. Each payment reduces the principal balance and can allow more time to pay off what is owed. Here's what borrowers need to get approved for an installment loan from Freddy Fast Cash:
Open and Active Checking Account
90 day Bank Activity print out with Direct Deposit or 180 day Bank Activity print out with non Direct Deposit.
Debit Card
Driver's License or State Issued I.D. Card
Social Security
How To Get A Title Loan With Bad Credit
A title loan uses the title of an asset, such as a car, as collateral. This means that an applicant's credit score does not have to determine their approval for this type of loan. The most common type of this loan is a car title loan, which allows borrowers to access cash using their car as collateral.
Borrowers in East Texas can use their clear title vehicle to access up to $20,000 in same-day fast cash with no credit check at Freddy's Fast Cash. Their team can appraise the vehicle and approve borrowers with bad credit for a loan based on it's value. Title Loans from Freddy's Fast Cash are approved in-house and never require a credit check. To get approved for a Title Loan borrowers will need to bring:
Clear Auto Title
Current Utility Bill
Current Pay Stub
Driver's License or State Issued I.D. Card
Social Security Card
Be Careful About Borrowing
No matter what your credit score is, it's important to tread carefully when pursuing a loan. Make sure to research the interest rate, fees, and costs associated with your loan and make sure you have a plan to pay back what you will owe. You can avoid falling into a debt cycle by avoiding loans when you don't need them and paying back what you owe in a timely manner in order to pay the smallest amount of interest possible.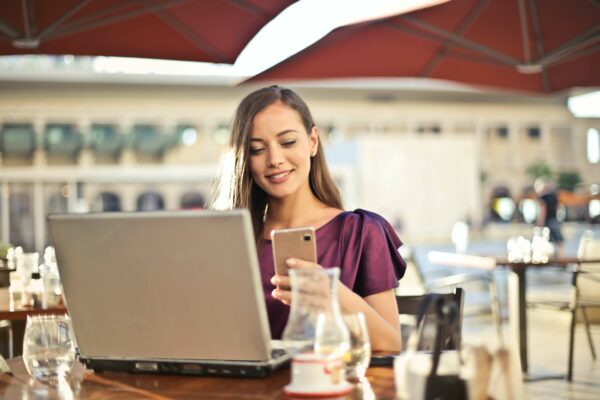 Life in East Texas ain't always cheap, but it's full of free stuff if you know where to look. With a little effort, you can find free food, furniture, and maybe even money. From Tyler to Texarkana, here's our guide to free stuff of every kind in East Texas. WHERE TO FIND FREE STUFF IN…
Read More