Credit checks suck. Not just because a lot of us are anxious about our credit score, but also because long applications are a hassle. Luckily, Freddy's Fast Cash can provide cash loans with no credit check in Longview – even if you have bad credit.

Freddy's gets it. Almost everybody will experience credit problems at some point. Divorce, missed payments, and unexpected job loss, and any number of other circumstances can cause your credit score to take a nosedive, which makes it more difficult to obtain a loan from traditional sources.
If you need cash fast in Longview, our office on Gilmer Road will make it easy to access the money you need.
Do I Have A Bad Credit Score?
A lot of Texans aren't even sure if their credit score is good or bad. FICO credit scores range from 300 to 850, but the credit scoring system is confusingin a lot of ways because there are a handful of different formulas. You can get your credit score from different places and find a different score.

The bottom line is that most traditional lenders in Texas consider a credit score below 600 to be a bad credit score, but many will require you to have a 700 or more to take advantage of the best rates. At Freddy's Fast Cash, we look past the number and consider your true financial situation. Your credit score won't impact your ability to get a bad credit loan in Longview with Freddy's Fast Cash.
Longview Loans With No Credit Check Required
Borrowing from a traditional lender like a bank almost always involves a credit check and a long application process. When you apply for payday loans at Freddy's Fast Cash, however, we don't check your credit. Instead, we'll look at your ability to pay going forward and create a flexible loan with terms that will meet your needs.
How To Get A Loan With Bad Credit in Longview, TX

Some payday loans only offer small sums, but Freddy's Fast Cash offers generous installment loans of up to $3,000. Applying is easy and approvals are fast. Stop by our Longview, TX location (or any of our other East Texas locations) and bring the following:
· Checking Account Information
· Print Out of 90 Days of Banking Activity With Direct Deposit OR
· Print Out of 180 Days of Banking Activity Without Direct Deposit
· Debit Card
· Driver's License or State I.D.
· Social Security Number
It's just that easy. In short order, we'll get back to you about loan approval and many times you'll leave with access to your money that very same day.
Exercise Caution About The Costs Involved
It's true that a payday loan offers a way for people with bad credit to get the emergency cash they need—but you should always consider the cost. Talk to one of the knowledgeable professionals at Freddy's Fast Cash about terms of your specific loan including interest rates and other fees. Take a look at our Rates and Licenses page for examples of what your loan may cost.
Need Cash? Apply Now!
Need emergency cash but have less-than-perfect credit? Don't stress! Freddy is here to help. Give us a call at 833-FREDDY-1 or apply online and pick up the cash at any of our Freddy's Fast Cash locations.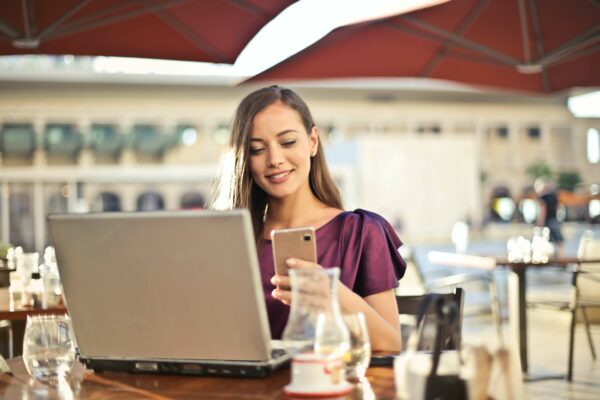 Life in East Texas ain't always cheap, but it's full of free stuff if you know where to look. With a little effort, you can find free food, furniture, and maybe even money. From Tyler to Texarkana, here's our guide to free stuff of every kind in East Texas. WHERE TO FIND FREE STUFF IN…
Read More