Do you stress about not having a great credit score? You're not alone. The truth is that the majority of people will experience credit issues at some point—and it's often at no fault of their own. Medical bills, unexpected job loss, and other circumstances can cause your credit score to take a nosedive, and that will leave you unable to secure a loan from a traditional lender.
Fortunately, there is another option. Freddy's Fast Cash offers payday loans, and we don't rely on your credit score to determine whether or not you're approved. If you need cash, our bad credit loans in Texarkana, TX provide a simple application process and quick access to the money you need.
Is My Credit Score Bad?
The credit scoring system is confusing for a lot of reasons. There are many different formulas. You can get your credit score from three different places and it will be three very different scores. It's frustrating and makes it difficult to know how bad your credit really is.
FICO is one of the most commonly used scores, and it has a range of 300 to 850. Most traditional lenders will not loan to anyone with a score below 600, but many require at least a 640 to be considered for credit.
Unfortunately, lenders only look at the number—not the situations that may have caused your score to fall. In addition to a high score, traditional lenders also require a low debt-to-income ratio, which is another factor that negatively impacts your credit score along with late payments, bankruptcies, and collections.
Is a Credit Check Always Required?
When borrowing from a traditional lender, a credit check is always a requirement. When you apply for payday loans at Freddy's Fast Cash, however, we don't check your credit. Instead, we look at your ability to pay going forward rather than what happened in the past. We'll assess your situation and find a loan with terms that will meet your budget.
Applying for Bad Credit Loans in Texarkana, TX
Some payday loans only offer up to $500, but Freddy's Fast Cash offers installment loans of up to $3,000. Applying is easy and approvals are fast. Stop by our Texarkana, TX branch or any of our other East Texas locations and bring the following:
· Checking Account Information
· Print Out of 90 Days of Banking Activity With Direct Deposit OR
· Print Out of 180 Days of Banking Activity Without Direct Deposit
· Debit Card
· Driver's License or State I.D.
· Social Security Number
That's it! In just a short time, we'll approve you for your loan, and you'll leave with the money or check in hand.
Make Sure You Understand the Cost of a Payday Loan
It's true that a payday loan offers a way for people with bad credit to get the emergency cash they need—but you should always consider the cost. Talk to one of the knowledgeable professionals at Freddy's Fast Cash about terms of your specific loan including interest rates and other fees. Take a look at our Rates and Licenses page for examples of what your loan may cost.
Apply Now for the Cash You Need!
Need emergency cash but have less-than-perfect credit? Don't stress! Freddy is here to help. Give us a call at 833-FREDDY-1 or apply online, and you can pick up the cash at any of our Freddy's Fast Cash locations.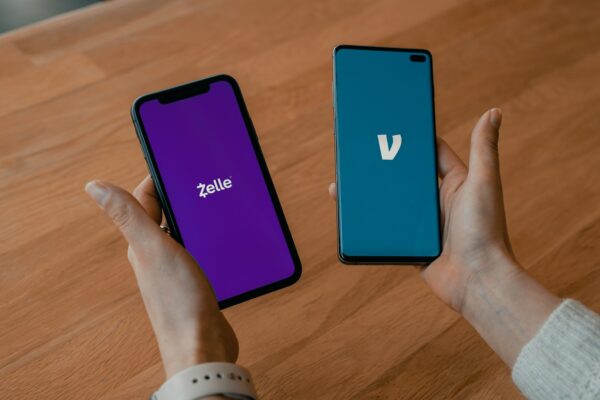 When you want to send or spend money, there are plenty of apps to do so. With 90 million Americans on board, these apps have become the preferred way of making payments. This is especially true with the younger generations. You'll often hear the youth say things like, "I'll Venmo you." You won't hear much of, "Do…
Read More